Here's the overall progress so far...
And here's a close-up (a bit fuzzy, sorry...) of the stitch pattern: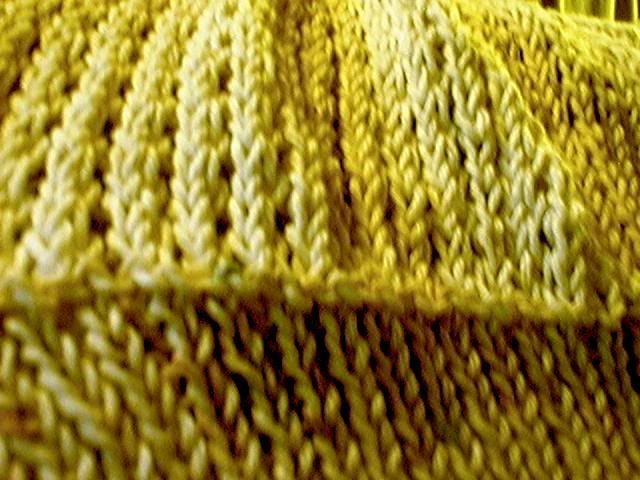 I didn't take a picture of the progress on the previous sweater. I'll do that in a few days when I get more of this one done. Incidently, the lighting threw the color WAY off...this one is actually off-white, and the ribbing is light beige with flecks of pink, purple, and light blue.
I started the new sweater this morning, and as promised, here be pictures
Frame of Mind:

content